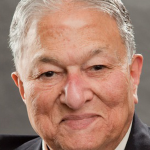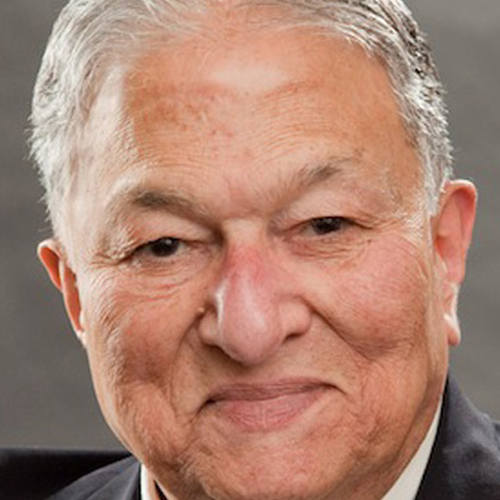 Dr. Busharat Ahmad
Vice Chair of the State of Michigan Board of Medicine

President of the Chamber of Commerce of Marquette, MI
Instructor for Dow Medical College

Awarded the Benjamin Rush Award
Few expatriates from Pakistan have benefitted thousands of expatriates from all nations in United States. One individual who has done so is Dr. Busharat Ahmad. A retired ophthalmologist from Dow Medical College, Karachi, Pakistan. Once he returned to the US after a brief tenure at the Civil Hospital, Karachi as an instructor for Dow Medical College, Karachi he began to improve the civic life of his adopted homeland. Serving in numerous capacities including being the President of the Chamber of Commerce of Marquette, MI he served as acting Mayor of Marquette. The list of his civic achievements is too long to be reproduced here.
His contributions to American medicine in the fair treatment of international medical graduates (IMGs) have benefitted each and every IMG currently in practice in USA irrespective of their country of origin. The IMGs currently enjoy equal practice opportunities to serve their patients. This has been possible in part but largely due to Dr Busharat Ahmad's efforts in matters of licensing and thus actual practice.
In 2010 he was awarded the Benjamin Rush Award for his exceptional services at the San Diego meeting of the American Medical Association. Dr. Busharat Ahmad has also been one of the founding members of APPNA (Association of Pakistani Physicians of North America) where he has served in numerous capacities over the past 33 years. He has participated in numerous relief camps for eye patients held in Pakistan over the years and has served three US Presidents in an advisory capacity in transplantation policies.
In 2001 he won the George Tarjan Memorial Award from the American Psychiatric Association, in 2002 he received the Citizenship Award from APPNA. His academic appointments, list of awards, papers published and positions held are too numerous to be mentioned. He continues to be involved in civic and professional life. He is the Vice Chair of the State of Michigan Board of Medicine and is the Chair of the Liaison with Organized Medicine Committee of APPNA besides other involvements with AMA, Michigan State Medical Society, The Rotarians and other professional and civic organizations.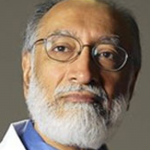 Dr. Teepu Siddique
Amyotrophic Lateral Sclerosis (ALS)
Dow Medical College, Pakistan (1973)

Umdnj-University Hospital – 1979
Neurologist Dr. Teepu Siddique, Les Turner ALS Foundation/Herbert C. Wenske Foundation Professor at the Northwestern University Feinberg School of Medicine, has devoted his career as a clinician-scientist to the study and treatment of neuromuscular diseases, especially amyotrophic lateral sclerosis (ALS), or Lou Gehrig's Disease. He has directed the Neuromuscular Disorders Program/Neurogenetics Laboratory and the Les Turner ALS Foundation Laboratory at Northwestern since 1991. Dr. Siddique led an international team that was the first to identify genes responsible for familial (inherited) forms of ALS: the SOD1 gene in 1993 and the ALS2, or alsin, gene in 2001. His laboratory also developed the first successful genetic mouse model of ALS in 1994. In 2008, his lab verified the existence of an X chromosome-linked gene (X-ALS) that may be involved in both ALS and ALS/dementia. For his seminal work in ALS neurogenetics, Dr. Siddique received the first Sheila Essey Award from the American Academy of Neurology. Other honors include the Hope Through Caring Award from the Les Turner ALS Foundation, the Third Annual Eleanor and Lou Gehrig Award from the Columbia University College of Physician and Surgeons, and the Forbes Norris Award from the International Alliance of ALS/MND (Motor Neurone Disease) Associations.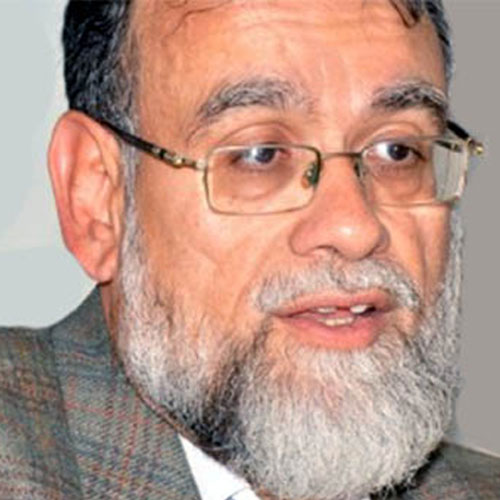 Free Surgery For The Poor

Dow Medical College, Pakistan (1986)

Volunteer for Patients' Welfare Association (PWA)
Dr. Abdul Bari Khan, a career cardiologist could have done anything in healthcare professional. He could have worked in any developed country, earn a lot by private practice etc. But he choose a different and difficult path by planning to open a modern healthcare facility for poor people in Karachi.
The Indus Hospital in Korangi area of Karachi speaks of humongous work put in by Dr. Abdul Bari and his colleagues. While Dr. Abdul Bari remains in the forefront, this project is an outcome of dedication of many of his colleagues who must be acknowledged.
Today, The Indus Hospital is not just an ordinary hospital. While it continues to run merely on donations and treats patients for free, it has gone beyond the ordinary healthcare and is harbinger of social change in the area. Using modern technology, the hospital administration has mapped the Korangi area and gathered data of residents to plan their healthcare in a professional manner.
Dr. Abdul Bari Khan, his colleagues and team have proved that if you are sincere in your efforts, you are bound to gain success in your endeavors. They are truly Amazing Pakistanis deserving our tribute and gratitude for their services.